SEO
Search engine optimization can be tricky. It's best to hire an experienced SEO company to manage your search engine optimization strategy and efforts. Effective SEO services are based on two major categories: onsite SEO and offsite SEO. Let's talk about it.
WHY CHOOSE STEELWAGON FOR YOUR SEO WORK?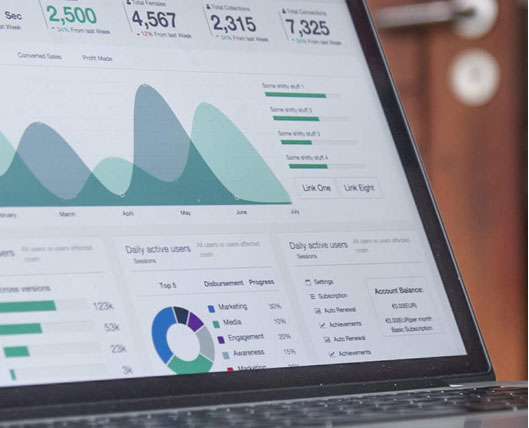 Better Technology = Better SEO
Data Driven
High-Quality Work
Full Transparency Into the Work
Full-Service Offering (Onsite & Offsite)
24/7 Performance Auditing
Why Should Every Marketing Campaign Include SEO?
81% of consumers search online before buying. Purchases begin with search. Prospective buyers search online for helpful product information, price comparisons, and trustworthy reviews. – Adweek
84% of clicks are organic. Searchers skip advertisements and click on organic search results to find what they're looking for.
What is SEO?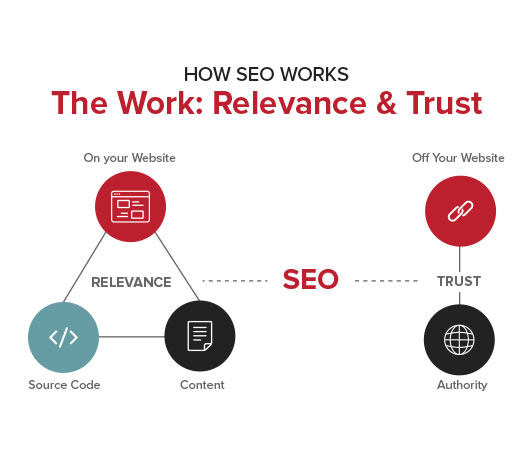 SEO is the WORK that goes into your website to build relevance and trust so that it ranks on the first page of Google.
Our SEO company will help you improve your website's organic search engine results. Again, Google and other search engines look at two major factors to determine their rankings: Relevance and Trust. Relevance has everything to do with your website. This is called Onsite SEO. Relevance is determined by the content on your website and the coding on the backend of your website.
Search
Search engine optimization can be tricky. It's best to hire an experienced SEO company to manage your search engine optimization strategy and efforts. Effective SEO services are based on two major categories: onsite SEO and offsite SEO. Let's talk about it.
What is Search Engine Marketing?
While SEO is organic, Search Engine Marketing is based on Paid search results. An effective SEO and digital strategy should always be paired with a Paid Search campaign. This is sometimes referred to as PPC, or Pay Per Click. Paid Search marketing is pretty cool. Our Search Marketing company can help you advertise on search engines like Google and Bing to drive more conversions.
Paid Search ads appear at the top or to the right of Google's organic search results. When your ideal customer searches for the stuff you do and the widgets you sell, we'll serve your ad directly to them. This can be targeted by location and other qualifiers.
What Are the Benefits of Paid Search Advertising?
You'll have a highly engaged target audience. Our team of digital advertising strategists will carefully choose relevant keywords that make sense for your ads. Additionally, we'll make sure to target only people actively searching for your products or services. This type of digital marketing is called Pay Per Click because you only pay for the ads that are actually clicked on. If someone scrolls past your ad, you owe nothing. You'll only pay for the ads that are clicked and lead someone to your website, landing page, or your social media.
With that, comes improved ROI because we're targeting potential customers who are more likely to convert. Even when people don't click on your ad, you're still giving them more visibility by promoting their business on search engines like Google and Bing
What's Included?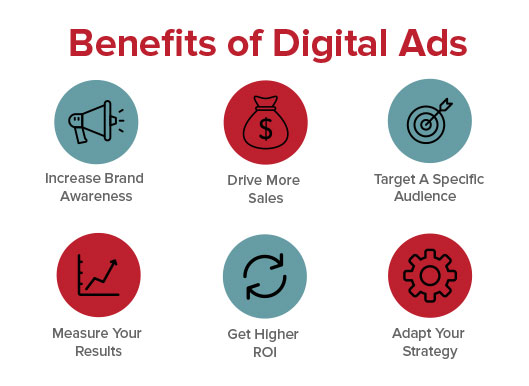 Keyword Research
Competitor Research
Tracking Code Set-Up & Verification
Ad Proofing
Creative Creation (when required)
Campaign Audit & Launch
Rinse & Repeat
Can it get better? Yep. STEELWAGON provides reports and data on your search advertising campaign. We'll track what's working and what isn't, we'll make adjustments, and you sit back and enjoy a successful campaign. With an impressive average of 63,000 Google searches per second every day, Search Marketing should be a must-have in your marketing plan. It's true, people are looking for you. Let STEELWAGON be your match maker.
Local Ads
What Is Local Ads?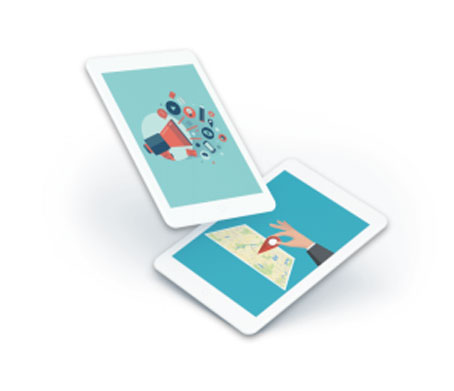 Premium Advertising Technology
Highly Sophisticated Targeting
Location-Based Ads
Multiple Platforms
Live Reports
Great ROI
Why Do LocalAds Campaigns Perform Better?
Our LocalAds service is powered by sophisticated advertising technology that allows us to serve ads to your potential clients wherever they are… at the right time. This unique service can predict both online and offline user behaviors. This allows our team to serve ads more efficiently. We examine your audience's location data and the devices they interact with.
LocalAds services uses location data to learn how your potential customers behave and to improve your campaign's performance, all while tracking every conversion.
One Audience – Multiple Platforms
All LocalAds campaigns are display campaigns, but based on your campaign goals and ad spend, our digital advertising strategists can combine LocalAds display with other platforms such as Search, Social, and Video. The technology we use makes the information easily flow from one platform to another.
Want More? Let's Talk Location Targeting
Geofencing is the process of employing precise targeting through GPS coordinates. Geofencing is extremely accurate. Target your store, your parking lot, your retail block, and even your competitors

Display Only

Display + Social or Video

Display + Social + Video

Display + Social + Search + Video
Social
Wanna Hear About Social Posting?
You probably understand that a cohesive, strategic, and consistent social media presence can help strengthen your brand and help you engage with your customers. Writing great content, however, that engages your fan base and potential customers is more difficult than it seems; not to mention time-consuming and labor intensive. With STEELWAGON, you'll get a team of knowledgeable marketing strategists to manage your social media accounts. Our creative writers double as social media experts. We'll work with you to define the correct style, tone, and direction to craft effective and engaging social posts to promote your business, products, and services.
Save time by letting our marketing strategists improve your social media presence. Get a team of specialists with years of experience in social media. Access a dashboard with proof-of-performance metrics in real time
Onboarding Process
Our onboarding process will introduce you to best practices for social media marketing AND help us understand your business so we can build a successful content strategy.
Dedicated Writers
We have a team of creative writers with strong grammar and editing skills. They will create grammatically correct content to engage your audience. 
Proof of Performance
You will have real-time access to reports on our platform, giving you the opportunity to track the results of your marketing strategy.
What Is Included?
Onboarding Call
Social Page Build (if needed)
2 Social Posts/Week on the Social Network(s) of Your Choice
Choose 2 Social Networks for Us to Post
What Platforms Can Be Included?
Facebook

Instagram

Linkedin

Twitter

Google My Business
LISTINGS
Be Found and Be Accurate Online, offline, and on mobile devices Make Listing Updates in Real Time See Proof-of- Performance
What Are Listings?
Make it easier for customers to find you online and boost your local search ranking. With Listing Sync Pro powered by Yext, you'll be listed on up to 70 online directories. Wow, that's amazing!
Get found on search engines, social networks, mobile apps, navigation systems, and more with Listing Sync Pro. With the use of Search growing at a rapid pace, it's more important than ever to ensure your business listings are present, accurate, and protected from unwanted changes. We have partnered with Yext to provide a world-class digital information management platform. You'll get access to the Yext dashboard to view listing accuracy!
We'll give you a single dashboard to control how your business appears across the internet. With the click of a button, you can instantly create and update listings across an established network of sites. Better yet, it keeps information protected from third-party changes—putting you in control of your online brand.
Again, create and fix listings with the click of a button. Make updates in real-time… holiday hours, address changes, new payment methods, etc. Whatever the reason for an update, you can instantly push these changes from a single dashboard. Why is this so important? This is how your customers will always find the most up-to-date information. Have you ever looked up the business hours for a local restaurant and then drive over for some grub, only to learn that the restaurant closed an hour ago! We'll help you keep your business info accurate across as many as 70 directories. Protect listings from unwanted changes. Automatically re-establish accurate information when a change has been made to a listing. Protect your data from changes by competitors, data aggregators, and other third parties
Listing Sync Pro Powered by Yext syncs the following information to each site:.
Company Name
Address
Phone Number
Website
Payment Methods
Services
Brands
Hours of Operation
Holiday Hours / Notes
Media Library
REPUTATION
Be Found and Be Accurate Online, offline, and on mobile devices Make Listing Updates in Real Time See Proof-of- Performance
What is Reputation Management?
The reputation of your business is what YOU say about yourself and what OTHERS say about you. The idea of managing your reputation is not new. What's new is how the internet (especially social media) has changed the way businesses are being defined
Why Is Online Reputation Monitoring Important?
Over 33 million local reviews on Yelp alone; it's clear that customers are sharing their opinions online. Seventy-two percent of consumers say they trust online reviews as much as personal referrals. So.. whether it's a testimonial, a detailed article on someone's blog, or an off-hand comment on Twitter, people are now chatting 24/7—and local business owners need to pay attention.
All Your Reviews in One Place

Compile reviews from dozens of sites to easily see what's being said about your business online. Plus, use built-in review response suggestions to respond to reviews quickly, and customize your own!

Automated Reports and Alerts

Executive reports break down how your business is talked about online and helps you understand how to manage your reputation. Alerts are also sent every time new information is found.

Show Up Where People Are Looking

Improve your search rank by identifying online business listings that are inaccurate or missing from essential directories like Google, Facebook, and Bing.

Hear What's Being Said All Over the Web

Monitor when your business is mentioned in a variety of sources, including news sites, blogs and social networks. Monitor Google Q&A, and answer questions right from the dashboard.

You vs. the Competition

Examine how your business performs against the competition on search engines, in regard to review ratings, total reviews, and perform social comparisons.

Sentiment Analysis

Machine Learning and AI analyze all customer reviews to show you what aspects of your business are praised or criticized. Turn these insights into strategies to improve

Customer Voice

Use happy customers to win new customers! Leverage the voice of your brand's champions to improve your reputation. Invite existing customers to share their experiences online so new customers know you can be trusted.